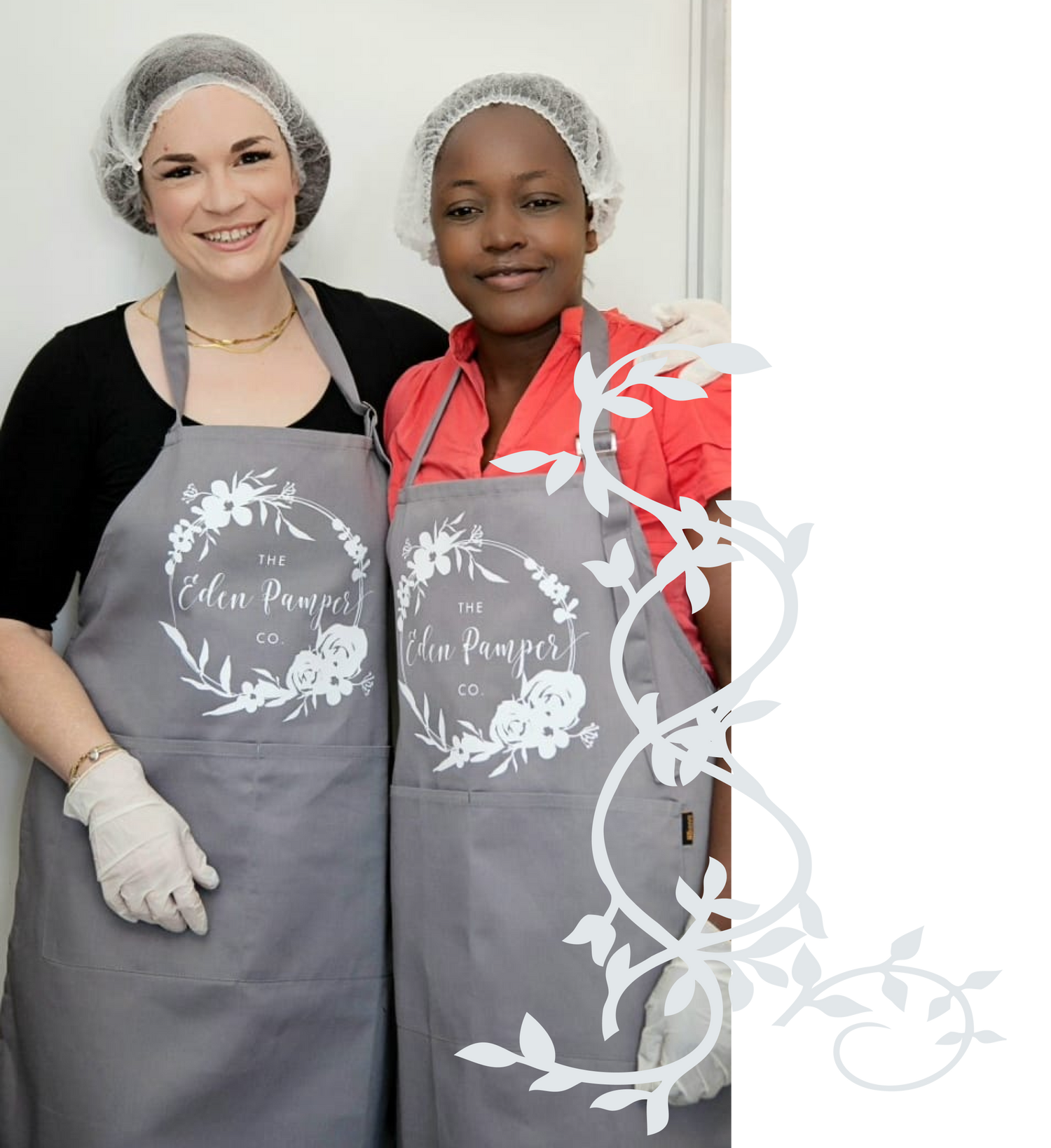 OUR HISTORY
With a humble start in 2013, the business was initially known only as Eden Art which was then a small enterprise created by owner, Leigh-Anne, as a creative outlet and a means by which to marry a passion for creative design and craftsmanship with commerce. Eden Art initially produced quirky and colourful hand-crafted stationery – all designed and made by hand locally – with a unique South African flavour. Eden Art quickly grew and the holding company The Eden Group was formed, under which all its brands were developed, each with their own unique product offering.

As a proudly South African female-run business we are emphatic in our desire to:

Stock predominantly hand-crafted products (all the products in our in-house brands are handmade),
Promote local small business growth (and as such try to source as much of our materials as possible from small local businesses and artisans),
Uplift and empower our staff by continually training them in multiple fields to grow their skills set,
Encourage a shift in local consumer habits to focus more on ethical shopping and understanding the massive difference it makes to South Africa's economy and employment rates by buying local.
ABOUT US
THE EDEN GROUP'S BRANDS
EDEN JEWELLERY

Our jewellery is hand-crafted by our team in Cape Town and covers an eclectic range of styles from current on-trend fashion jewellery, to bolder and brighter pieces, as well as more subtle and dainty classic pieces.

EDEN ART

Kids products
Our range of kids crafts and educational products is specifically aimed at developing fine motor skills, hand-eye co-ordination, creative thinking and stimulation, concentration and problem solving for ages three and up. Our bespoke sets are carefully curated and made in-house using materials and products largely manufactured by small local businesses and artisans.

African souvenir products

We so enjoy designing and creating our unique African products with a bright, modern and local feel at heart. From Shwe-Shwe-print wooden keyrings, magnets and bookmarks to quirky stationery and jewellery items all – reflecting the beauty of South Africa – our goodies in this range make perfect gifts for family and friends overseas or visiting tourists. The products are also locally manufactured by our team as well as in conjunction with local artisans.

THE EDEN PAMPER CO.

All of our bath, body and pamper products are made by hand in our Cape Town workshop, as well as in conjunction with local artisans. We focus primarily on using essential oils and natural ingredients so that our products are safe for all skin types and free of nasty chemicals. Our products focus on the holistic aromatherapy benefits for the body.

THE BOUTIQUE

Physical Shop
In 2020 The Eden Group further expanded by opening a physical shop in Edgemead, Cape Town. The shop is called The Boutique and is co-owned with Cover Me Pretty, a local designer and manufacturer of women's clothing. Here you will find our full offering of our products as well as beautiful clothing, accessories and small home décor items.

PLEASE NOTE

Our products can also be found stocked in stores nation-wide, ranging from small independent gift shops to bigger design concept stores and curio retailers, however the only online store selling our products is The Eden Shop.

THE EDEN SHOP

Online Store
The Eden Shop offers gifts and spoils for everyone, with a wide range of unique products celebrating self-care, local style, current trends, kids' creative development and bespoke gifts for niche markets. We focus heavily on stocking exclusive high-quality products that are locally designed and manufactured (primarily by hand) most of which can only be found in this store, at affordable prices for everyone to enjoy.
ABOUT US
MEET THE TEAM
Leigh-Anne Curry

Founder, Owner, Creative & Managing Director and Maker

Samsoe Marinus

Office Manager, Maker,
Overall Wonder Woman

Amanda Phillips

E-commerce Co-ordinator
and Stock Manager

Grace Phiri

Maker for
The Eden Pamper Co.

Allie White

Sales and
Production Assistant